TELL US A BIT ABOUT YOURSELF! WHERE ARE YOU FROM? WHEN DID YOU START? WHAT FIRST GOT YOU INTO SELLING PLANNER SUPPLIES?
Hi! I'm Kate. I'm a Montreal girl, born and raised, but call Kitchener, Ontario my home these days.
I first opened my shop in the summer of 2019, as a printable shop. About a year later, I decided to expand to include physical product. I now offer everything in both formats. I originally started my shop just to sell stickers I had made for myself for my own planners; I decided to make it a full time job when my daughter, who has some specific support needs, began to need a parent at home with her at all times. My shop has allowed me to continue to contribute financially to my family while also supporting our daughter, which has truly been life-changing for us all.
TELL US A BIT ABOUT YOUR SHOP! WHAT KIND OF STUFF DO YOU SELL? DO YOU HAVE A PARTICULAR STYLE?
I sell stickers for more than a dozen planner formats and am always adding more. All of my newly reformatted collections are available completely a la carte to offer a Build-Your-Own-Kit experience where you can pick up exactly what you need and leave what you don't. My own personal style of planning is functional-pretty, and I think my products reflect that. I have a fear of running out of functional boxes every week, so you'll find tons of sheets of different size boxes in my collections!
Here is an example of the new weekly kit collections: https://www.etsy.com/shop/aprettyplanscape?section_id=34698851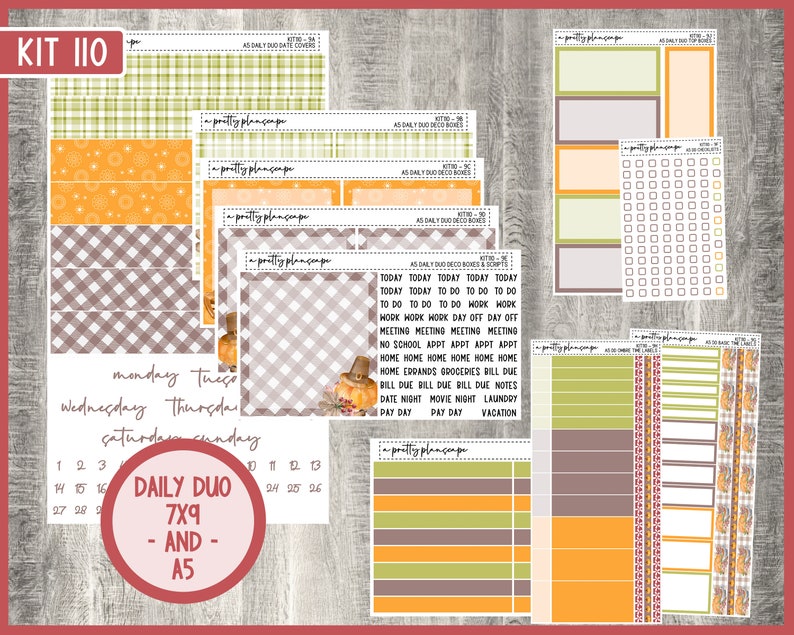 There are also matching kits for 14+ monthly planners: https://www.etsy.com/shop/aprettyplanscape?section_id=34684482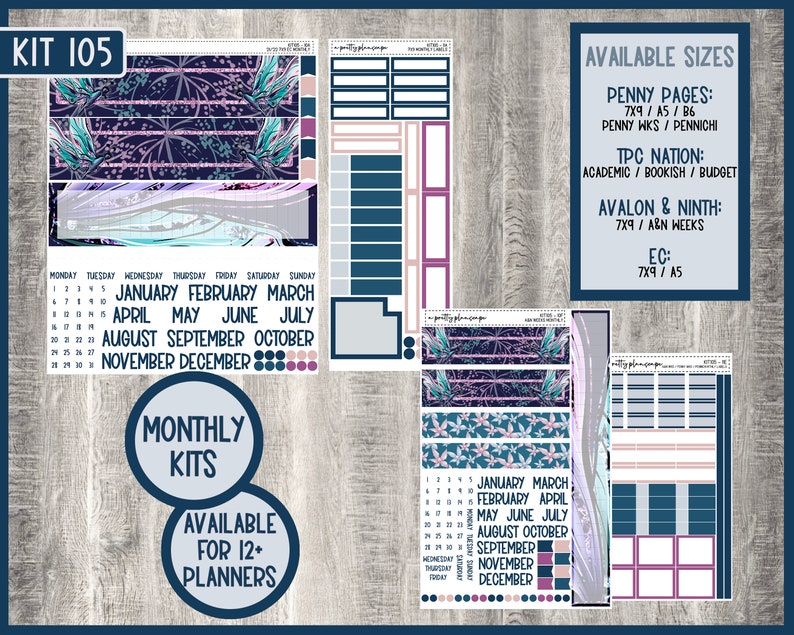 WHAT IS YOUR ALL-TIME BEST SELLER?
My all-time best seller - and the product that made my shop truly explode - are my
Colourful Boxes
! They're modelled after the Happy Planner boxes, but available in a million colours, from basic black & white, to kit-matching colours.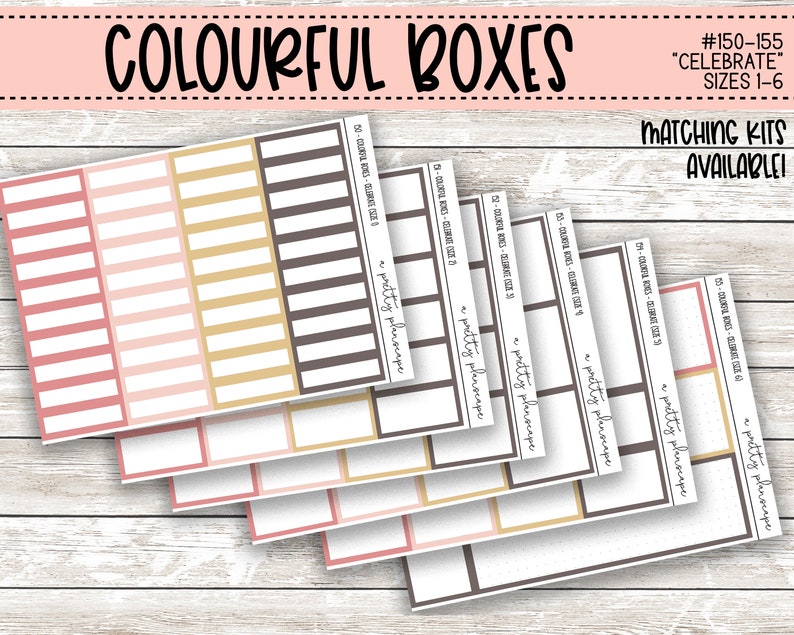 WHAT IS YOUR ABSOLUTE FAVOURITE ITEM IN YOUR SHOP?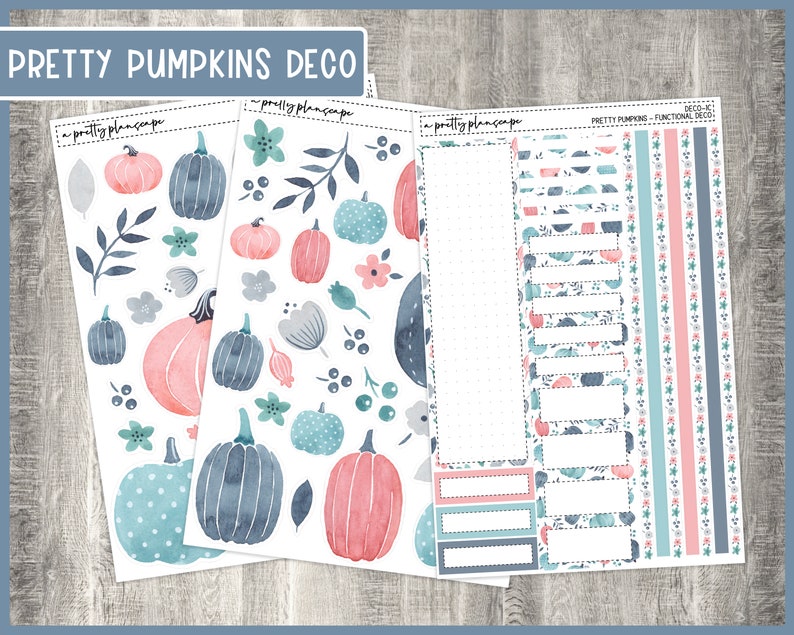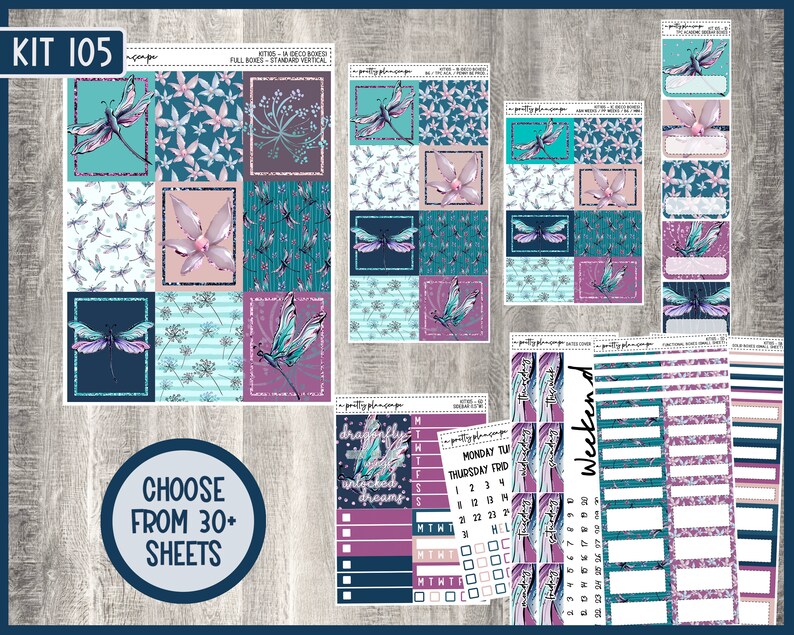 WHAT CAN WE LOOK FORWARD TO SEEING FROM YOU DURING THE MADE IN CANADA COLLAB?
I just released a ton of Christmas kits, and before the sale I'll be adding a few winter kits. I'll also have some brand new products, including daily journalling mini kits! I'll also have a collection that will be exclusive to the sale - stay tuned for peeks of that!
IF THERE'S ANYTHING ELSE YOU'D LIKE TO LET US KNOW, USE THIS SPACE! 👇
Everything I offer is available in both physical and printable format. Physical products are available in two paper types (standard matte and the lovely premium weatherproof matte unicorn paper). There will also be tiered freebies and sampler swaps!